opening: 18.11.2016 at 7:00 PM
exhibition open until January 5th, 2017
opening hours: Mon-Fri 10 a.m. – 6 p.m.
free entry
organizers:
Galeria Piekary
ul. Św. Marcin 80/82, Poznań
CK Zamek, Dziedziniec Różany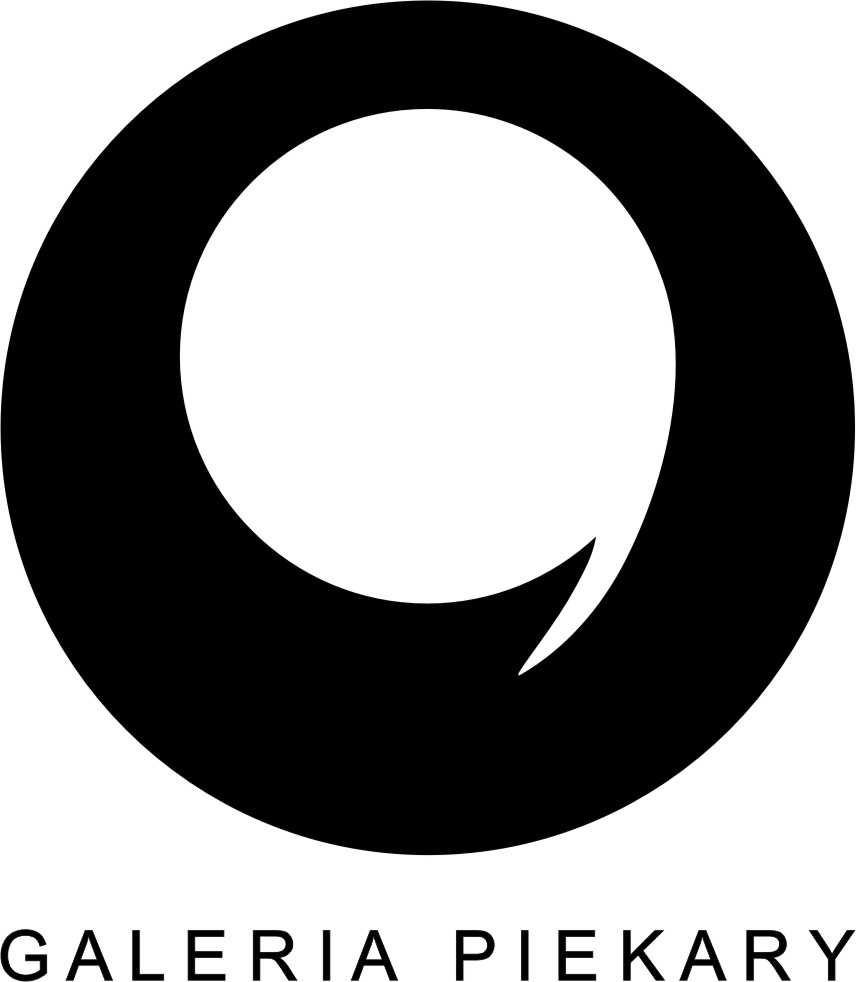 ---
Włodzimierz Nowaczyk
ANDRZEJ BEREZIAŃSKI – BEYOND A MERE BIOGRAPHICAL NOTE
Andrzej Bereziański was a painter, graphic artist, author of conceptual works, an artist associated with the independent current in Polish art. Bereziański was born on October 29th, 1930, in Kutno; in the later years of his life he moved and settled in Szczecinek. Bereziański graduated from a railway technical school in Ostrów Wielkopolski and then studied at the Technical University of Wrocław, where he completed four semesters.
In 1963, Bereziański began his studies at the Higher State School of Fine Arts in Poznań, crowning this part of his education with an honours degree five years later. At the time the school was undergoing major transformations: the Faculty of Painting was re-established and new studios created, the teaching staff was joined by new lecturers. In 1965, the office of the rector was entrusted to Professor Stanisław Teisseyre, a person of admirable organisational skills and markedly lesser artistic talent.
Since his fourth year, Andrzej Bereziański was an assistant to Tadeusz Brzozowski, but had to give up the post after two years. It would be interesting to know how young Bereziański, curious of the world as he was, felt working with a classic of modern art. At the time, the neo-figurative strain predominated in the milieu of young artists. Bereziański was not much taken with it, feeling a greater affinity with the contemporary concepts, such as hard-edge or minimal art. Rather than delving into the human figure, he preferred to cover his canvas with streaks of pure colour, or opting for lines, arrows or words. Bereziańsk's work drew the attention of Andrzej Kostołowski, who became the former's intellectual manager. He would write about Bereziański, invite him to exhibitions and share one path with the young artist… The route of this journey trailed away from the "reformed" school where the colourist provenance still lingered, with its debuting followers of new figuration.
In 1967 and 1971 Bereziański exhibited at the Foksal Gallery in Warszawa, but following the incident with Tadeusz Kantor, the gallery discontinued collaboration with the young artist. Bereziański publicly dared to challenge the authority of the creator of Cricot 2 and literally adding insult to injury, offended him using words unworthy of being cited.
In 1969 and 1971, the National Museum in Poznań purchased two paintings by Bereziański to include in their collection.
In 1969-1972, at his own expense, Bereziański published a low-circulation art magazine Periodyk, with 25 issues altogether.
In the early 1970s, Bereziański collaborated with Gallery A in Gniezno, a venue run by Andrzej Kostołowski, which hosted his solo exhibition in 1970 followed by a collective show with Zdzisław Jurkiewicz and Jerzy Kałucki in 1972.
The 1970s are also a time when Bereziański became friends with Tadeusz Kalinowski. "Beginning in the 1970s, he [Kalinowski – author's note] elaborated the concept of his artistic approach, not without a reciprocal influence, as part of his friendly relationship with Andrzej Bereziański, one of the precursors of Conceptualism in Poland."[1]
Since 1972, Bereziański was associated with one of Poznań's major galleries, Akumulatory 2, which at the time was run by Jarosław Kozłowski. A number of the artist's shows took place there: 1972 – Ślady po promieniach. Kamienie [Traces of Rays. Stones], 1974 – Pejzaż górski. Model. Teoria intuicji [Mountain Landscape. Model. A Theory of Intuition], 1975 – Układ otwarty i układ zamknięty [Closed Alignment and Open Alignment], 1976 – Seria himalajska. Impresjonizm [The Himalaya Series. Impressionism], 1977 – South Pacific. Jedna fala na Południowym Pacyfiku [South Pacific. One Wave on the South Pacific], 1978 – Jak rysować drzewo. Cykliczne pokazy nauki totalnego rysunku [How to Draw a Tree. Total Drawing Course in Serial Display –graphic arts action], 1979 – Biała rzeka. Cykliczne pokazy totalnego rysunku [3] [The White River. Total Drawing Course in Serial Display[3]], 1980 – Las [The Forest], 1981 – Horyzont [Horizon], 1981 – Biała rzeka, wersja druga [The White River. Version Two], 1983 – Trzy fale na czarnym Pacyfiku [Three Waves on the Black Pacific], 1984 – Panorama skalna [A Rocky Panorama]. He also contributed to two collective exhibitions at the Wielka 19 Gallery: Prywatne poglądy [Private Views] in 1978 and Indywidualne mitologie [Individual Mythologies] in 1980. Years later, Jarosław Kozłowski would say: "There were several artists who exhibited more often, Andrzej Bereziański for instance, who treated the gallery as a kind of laboratory, an extension of their own studio, showing new works almost every year. He did not want to exhibit in any official gallery, and most likely none of those would have let him in anyway."[2] Those fourteen exhibitions offered an opportunity to study Bereziański creative journey, from conceptual notations of the early 1970s, through reflection on painting in the Himalaya Series to one of the last shows, i.e. Three Waves on the Black Pacific (purchased by the National Museum in Poznań). Akumulatory 2 also saw his extraordinary works on paper, as Bereziański was an outstanding drafter. His collaboration with Akumulatory 2 came to an end when Bereziański moved to take abode near the town of Szczecinek.
Alicja Kępińska's Nowa sztuka polska 1945-1978, which came out in 1981, offers some worthwhile remarks concerning Bereziański's oeuvre. As the author observes, "optical experiment is the baseline of Andrzej Bereziański's work; the ascetic experience of black and white geometrical forms soon guides the artists towards the notion of challenging the so-called creation in general, with all its formal and aesthetic yoke, coinciding with the self-reductive intentions of art which became ever more intense in the late 1960s." As she notes later: "As an exponent of an idea or given notional system devised by the artist, an altogether novel form or artistic activity emerged – a book, printed material, a sheaf of photocopies or a brochure (Jarosław Kozłowski, Andrzej Kostołowski, Andrzej Bereziański, Andrzej Partum)." Finally, the author remarks that "aspects of problem analysis may also be found in the work of Andrzej Bereziański, namely in his consistently developed concept of 'imperfection' relating to the language of art. Pieces by that artist are characterised by a minimalism of means employed, which goes against all kinds of technological fetishism, and by statutory carelessness in presentation; in both aspects this is a singular variety of arte povera, additionally coupled with elements of irony which seek to compromise 'artisticness' of art […]. The notations that Bereziański records on canvas and paper are outstandingly 'imperfect', and he continues the images further by virtue of the inscriptions themselves."[3] Kępińska's book features two reproductions of his works: the 1975 Zamiana energii [Energy Exchanged] 1975 and the 1977 Himalaje III [Himalaya III].
In the 1990s, Bereziański appeared in Poznań during two exhibitions: the collective Wektor sztuki [Vector of Art] in 1993, at the Municipal Gallery Arsenał and, as it later turned out, his farewell Rzeka Bogów [The River of Gods] in 1998 at the Wodna Gallery.
Andrzej Bereziański died in Szczecinek, on February 22nd, 1999, hardly reaching the age of 60. After his death, Poznań's Municipal Gallery Arsenał organized Próbę retrospektywy [An Attempt at Retrospective] in 2003. Likewise efforts were made by the Centre for Scultpure in Orońsko, which staged the Otwarty pokaz zamknięty [Open Closed Show] in 2010-2011 and the State Gallery of Art in Sopot with their dedicated exhibition in 2012.
Refleksja konceptualna w sztuce polskiej. Doświadczenie dyskursu 1965-1975 [Conceptual Reflection in Polish Art. Experiences of Discourse: 1965-1975] was a 1999 exhibition hosted by the Centre for Contemporary Art Ujazdowski Castle in Warszawa. Andrzej Bereziański's name is invoked on multiple occasions; he is mentioned in the texts by Andrzeja Kostołowski (pp. 34 and 36) and Paweł Polit (pp. 70 and 88).[4] Four works of the artist were exhibited, three were reproduced. This was one of Poland's first exhibitions dedicated to conceptual art.
The year 2009 saw the publication of a volume which sheds much light on Polish conceptual art in the latter half of the 20th century: Luiza Nader's Konceptualizm w PRL. [5] Again, Bereziański appears on its pages as the author recognizes e.g. his interest in the visual aspect and language in the domain of conceptual art. Above all, Nader noted that his work was substantially taken advantage of by the then major institutions focusing on Conceptualism, such as Pod Moną Lisą Gallery in Wrocław, where Bereziański's creations were exhibited by Andrzej Kostołowski who, along with Jarosław Kozłowski, conceived the Sieć / Net initiative. This acquaintance, motivated primarily by the great interest Kostołowski and Kozłowski shared for Bereziański oeuvre, also resulted in the artist's work being exhibited at the first show organised as part of Sieć. Ultimately, the work of the artist was also displayed at the Akumulatory 2 Gallery in Poznań, another key venue of Polish conceptual art. Thus, Nader brings back the memory of an artist, whose name began to fade into oblivion outside Poznań. What is more, the author grants his achievement a place in the history of art of the People's Republic of Poland, a curious yet interesting country once found between East Germany and the Soviet Union.
Andrzej Bereziański still awaits a monograph, a publication which will not allow him to be forgotten, and rediscover an artist worth knowing to the young generation.
[1] A. Kostołowski, Gry i wyglądy. Uwagi o malarstwie Tadeusza Kalinowskiego, [in:] Tadeusz Kalinowski 1909-1997. W stulecie urodzin, ed. W. Makowiecki, Poznań: Galeria Miejska "Arsenał", Muzeum Narodowe w Poznaniu, 2009, p. 8.
[2] Bożena Czubak interviews Jarosław Kozłowski [in:] Nieprzekupne oko Galeria Akumulatory 2 1972 – 1990, Warszawa: Zachęta Narodowa Galeria Sztuki, 2012, p. 15. The book is an extraordinary testimony to the existence of a Place witnesses in invitations to previews and meticulous documentation.
[3] A. Kępińska, Nowa sztuka sztuka polska w latach 1945–1978, Warszawa: WAiF, 1981; Andrzej Bereziański is referred to on pp. 164, 199, 260, 261 and 267.
[4] Refleksja konceptualna w sztuce polskiej. Doświadczenia dyskursu: 1965-1975, eds. P. Polit, P. Woźniakiewicz, Warszawa: CSW Zamek Ujazdowski, 2001.
[5] L. Nader, Konceptualizm w PRL, Warszawa: Wydawnictwo Uniwersytetu Warszawskiego, 2009.
---